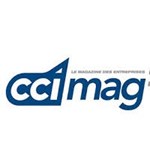 Elysia, the start-up that has become a world leader
Elysia, the start-up that has become a world leader
Article in the CCI Mag' Liège-Verviers of November 2016 (p.47)

Based in Sart-Tilman, Elysia offers solutions for measuring the radioactivity and quality control of radio-pharmacy products to the nuclear medicine departments of hospitals around the world. Thanks to the acquisition of a German competing company, one year after its creation, this start-up has become a world leader in its field!
With the aging of the population, cases of cancers detected each year will become more numerous, explains François Moonen, co-founder of Elysia. During the medical exams, the tracers are injected to the patients and are visible in the scanners. With our solutions, hospitals can guarantee the quality of these products, obviously capital, before their injection in cancer patients. "Thanks to a pre-employment grant from the Walloon Region, Elysia was able to get on track. One of the two project promoters, Daniel Bartholemy, wanted to take advantage of his experience in the production of radiopharmaceuticals to develop a complete and innovative solution. As for François Moonen, a chemical engineer, if he started his career in different companies, he always wanted to have his own company. Together, they develop their idea of ​​quality control for radioactive products.
Improve existing solutions
Based at the Cyclotron Research Center of the University of Liège, created in 2014 and incubated by WBC, Elysia is a supplier of radiochromatography and quality control systems in the radio-pharmaceutical, agrochemical and Nuclear industries and PET (positron emission tomography). "We design, manufacture and sell instruments for measuring radioactivity," develops François Moonen. "We work closely with producers of radio-pharmaceuticals and cyclotrons to develop new products to improve existing solutions. We want to facilitate, accelerate and make more secure the measurement of radio-pharmaceutical products, their radioactivity and their quality control. We help our clients accelerate their research and development and validate their quality control methods for their existing or future molecules. Radio-pharmaceuticals must become accessible to the greatest number and at an affordable cost. "
A beneficial purchase
In October 2015, a year after its creation, the Liège start-up acquired Raytest, its main competitor known in the nuclear medicine industry and placed under German judicial protection. Through this acquisition, Elysia becomes, in fact, the world leader in the quality control market for radiopharmaceuticals. Its small structure allowed it to react faster than other companies who were also interested. It has benefited from financial support from Sofinex, Meusinvest and the crowdfunding platform MyMicroInvest. It currently has 41 employees, 11 in Liège and 30 in Germany. With this acquisition, the small company is present throughout the world with distributors, notably in Japan, Finland, the United States, Canada, China, South Korea, India and France. "We are in more than 50 countries," explains François Moonen. We have experienced extraordinary growth! For our second year, we have increased to over 4.5 million euros in sales. Our goal is to reach 7 million euros in sales in 2018. "
(See article published in French on page 47 on the link below).
---