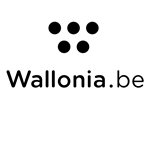 Elysia, the start-up with wings
Elysia, the start-up with wings
Last October, the start-up in Liège purchased its German rival, Raytest. This acquisition projects the company as a world leader in the quality control of radio-pharmacy products.
Based at the Cyclotron Research Centre of Liège, the start-up Elysia acquired Raytest, its main competitor put under German judicial protection. Active in the quality control of radiopharmaceuticals, the company sees therefore its activity rise to the level of a world leader on the market. Its number of staff grows to 38 people, instead of 8 at its creation in May 2014, and its turnover is expected to reach 5 million €.
This agreement was made possible thanks to its small structure that allowed a faster reaction than other interested companies. In this context, the start-up has received financial support from the Sofinex and crowdfunding platforms such as Meusinvest, Inventure or Mymicroinvest.
The difficulties of Raytest were due to a bad investment in animal scanners, a sector that presents serious competition to which it could not cope. Elysia intends not to repeat the same mistakes and is pleased to associate with Raytest to be able to provide in turn the equipment for the production of radiopharmaceuticals.
Elysia offers solutions to measure radioactivity and monitor the quality of radio-pharmaceutical products to nuclear medicine departments of hospitals. These can therefore guarantee the quality of their products before injection to patients with cancer.
Source : http://www.wallonia.be/fr/actualites/elysia-la-start-qui-senvole
---